As many of us relate diet food or dieting to eating less calories, losing weight, eating boiled veggies, going on fruit diet, munching only salads and all sort of low fat foods etc. As the matter of fact, diet is not merely random selection of food but it is adequate selection of food with calculated amount of calories five food groups like cereals, pulses, milk, fruits, oils, ghee, vegetables, and meats. These foods are distributed in a person's diet as per the requirement of an individual.
National Institution of Nutrition (NIN) says that an average Indian male should be weighing 50kgs who is involved in moderate activities (Age and Height is not mentioned. Therefore not used by most of the Dietitians and Nutritionist). So if an individual is 60kgs then I would be definitely prescribing a low calorie and a weight loss diet relating with his present lifestyle and physical activity. But if an individual is weighing 40kgs then my diet will change from a low calorie diet to a high calorie diet and my goal of nutrition would be weight gain.
Requirement of all individuals are different. Single food plan will not work for all. Diet food need not be always boring. If you have any clinical conditions to deal with, then there is possibility of some restrictions. If you are healthy but have wrong lifestyle then healthy eating is encouraged by you Nutritionist so that you do not reach a stage where restrictions become necessary
  Weight loss diet
  Weight gain diet

 Weight maintenance diet

  Low fat/ high fat diet

  Renal/ Kidney diet

  Hepatic/ Liver diet

  Cardiac diet

  Cancer diet

  Salt free diet

  Fat free diet and so on
As you can see that there are many different diet practiced. But again it becomes very important that kindly do not follow any diet regime without any supervision of your Nutritionist. Take her advice regarding it's suitability to you and also any future side effects. Do not underestimate power of food. Food is definitely works as medicine if required. We spend lakhs of money behind medicines to cure our diseases but we never feel the need or are ready to spend a little more on eating healthy. I understand that eating healthy is expensive, but you should know where to spend and how to. So learn to manage your health smartly with money.
I had a friend who started with a particular diet from internet and started losing weight. She recommended same diet to other friends. Everyone blindly started following it. Initially it worked for all. But later when they stopped following that particular regime, all of them started gaining weight again. So it was difficult for them to maintain that diet as it was impractical and unrealistic to continue for life time.
Diet is food what you eat. So there is no compulsion to change your diet completely to achieve an ideal weight or good clinical records but definitely you should try to watch out your diet so you know how to make it healthier by adding some good food options in your food and limiting bad foods on the list.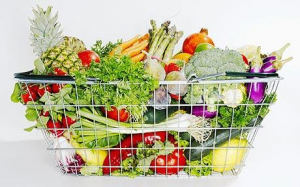 When I meet new people I feel still people have not understood what food can do to them. Good as well as bad. So I would request all my readers kindly do not misunderstand any food and avoid or start taking it in your diet. "Half Knowledge is Dangerous". I have come across 3 categories of people in my practice:
Low socio-economic class: These people are not aware of the fact that diet is important to live a healthy life. They will eat unhealthy food and waste their money but they will not eat healthy food and be safe.
Middle class: Here people are aware of importance of diet but sometimes find dieting as an expensive affair. They will manage spending money on clothes and other stuffs but food becomes unmanageable for them.
High Socio class: These categories of people are usually well read. They have basic concept of diet. So they become their own dietitian and they practice food on their own and have less belief in the specialized people.
Problem is not only limited to people. There are various other mediums which affect the mentality of the people. There are many articles printed in newspapers and magazines everyday stating the benefits and the side effect of foods. Many a times there are no evidences for those articles. There are many foods which have confused the readers. Few examples would be fats (ghee), flaxseeds, soya beans etc.
There are many practising dietician who practise fad diets. Fad diet is a diet plan which helps to lose weight or give dramatic results. These fad diets don't give long term results and are not healthy. These diets are harmful for you.
How to identify a fad diet?
Fast weight loss

Weight loss without restriction of fatty foods or without exercising.

Claim of "Before and after" results

Has testimonial from clients or experts in weight loss, science or nutrition.

No balanced meals, but just few restrictions

Expects you to spend too much on their products like pills, powders etc
If you want to read on fad diet you can check out here.
Diet is healthy if approved or prescribed by a food professional. Otherwise, diet can be equally harmful. One diet cannot be recommended to two individual, even if the individuals belong to same family. Each individual will have different requirement based on their different life style, likes & dislikes, preferences, activity levels, age, gender etc.
I'll talk about Nutrition in my next blog. Different diet includes playing with different nutrients. Chamber of Secret of every diet is optimal nutrition. So as we move forward, I would like to share my knowledge on each and every aspect of Food, Nutrition & Dietetics.
Personal suggestion would be keep your food as simple as possible. Do not complicate your food by adding too much to your diet. Home cooked food is always far healthier than packaged or outside food. Avoid eating packaged foods and processed foods.
Please feel free to comment and ask questions in case of any queries. If you want to read about some specific topic you can write to us at info@nutrichoice4u.com. We will make sure we are back with some exceptional information on the same.
The following two tabs change content below.
Neha Kava is a National Registered Dietitian, Certified Sports Nutritionist in India. She specializes ins Clinical Nutrition, weight management. She likes to spread awareness and educate her readers about health, nutrition, fitness, mental health, sexual health and diet tips for holistic health. You can connect with her on info@nutrichoice4u.com Or hethhealthhome@gmail.com
Latest posts by RD Neha Kava (see all)