As the monsoon approaches cases of patients prone to malaria increases.
When malaria is in air it becomes very important to take precautions so that you protect yourself from getting it and also your friends, families, neighbors and roommates.
Lesser the mosquitoes get in touch with the contaminated person the more it spreads. Diet tips to fight malaria can be useful.First of all, staying away from the mosquitoes is the thumb rule. Use mosquito nets, mosquito repellents, lotions whatever is comfortable. These things reduces the chances of malaria.
In spite of doing all this still you get a mosquito bite and you are down with fever. Visit your doctor as soon as possible. If your doctor diagnoses you with Malaria, Do not panic.
Here are few tips which will help a better and faster  recovery.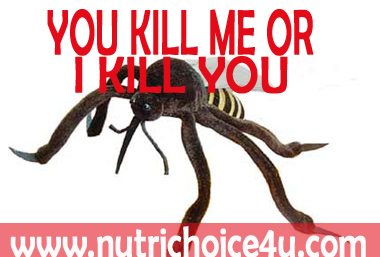 Firstly the most important, drink boiled water or sterilized water.

Drink lots of fluids which can be anything from water, milkshakes, juices, coconut water anything.

 The more the fluids in the body the faster the malaria parasites move out from the body.

Have a high carbohydrate diet. Rice should be chosen over wheat and other millets.

Rice helps in easy digestion and faster release of energy.

Have a high protein diet. As high temp makes your body weak and reduces your appetite, protein helps for the protection of the body and synthesis of immune bodies which will fight against the parasites.

Fats are like poison for malaria patients. Keep them as far as possible. They make the meals very heavy and is difficult to digest.

 As malaria is many a times accompanied with nausea and vomiting. If vomiting present give a liquid diet till the vomiting subsides.

Fresh fruits and vegetables help to detox the body. All fruits work well for malaria. Combination of fruits with different colors is recommended.

Omega 3 fats help to reduces the inflammation in the body.

Include a supplements of multivitamins, B-complex and minerals which will help to rejuvenate your body.
There are few home remedies which can also be tried.
Mixture of tulsi leaves 5-6 and honey 1tsp.
Mixture of freshly powdered cinnamon and clove. Add honey if required.
Freshly squeezes lemon are also effective specially when nausea present.
Ginger and raisins juice is also effective.
Papaya leaves soaked in water, boiled and strained should be taken twice a day.
The following two tabs change content below.
Neha Kava is a National Registered Dietitian, Certified Sports Nutritionist in India. She specializes ins Clinical Nutrition, weight management. She likes to spread awareness and educate her readers about health, nutrition, fitness, mental health, sexual health and diet tips for holistic health. You can connect with her on info@nutrichoice4u.com Or hethhealthhome@gmail.com
Latest posts by RD Neha Kava (see all)