The squeaky cheese curds are a little piece of joy and a delicacy that one would instantly fall in love with it. They are loved equally by kids and adults. Each of the little squeaky and salty morsel makes it more delicious and is very hard for anyone to resist the temptations to stop devouring them one after another.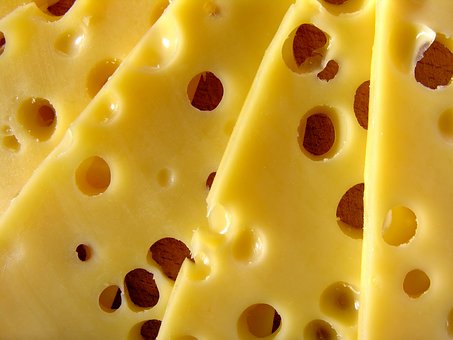 Our love for these squeaky cubes is very deep to resist and as such here are three of our favorite recipes for Cheese Curds. We are sure you will definitely love them as we do here in Australia.
Poutine
Poutine is a dish that arguably originated in Canada, but now is a global phenomenon as is with everything due to globalization. Its main ingredients fries and cheese curds. There are many ways to make poutine – they differ from territories to territories. I have decided to make a traditional one. Traditional poutine is made with deep fried fries with fresh and squeaky cheese curds, followed by a healthy ladle of brown gravy.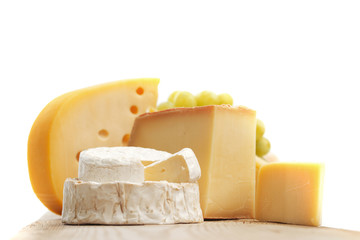 Before the recipe for those living in Australia, please note that Cheese curds are available in Australia – and are fresh and squeaky as you would find them in Wisconsin.
Ingredients
Potatoes 5-6 medium-sized, chopped
Oil for frying
Salt and Pepper to taste
Cheese curds 2 Cups
Butter 4 Tablespoons
Flour ¼ Cup
Onion Powder 1 teaspoon
Chicken broth 1 cup
Instructions:
Heat oil in a deep fryer.
Once the oil is heated, fry potatoes in small batches until golden brown and crispy.
Drain excess oil on a paper towel
Place on paper towel to drain extra oil and set aside.
Start preparing gravy, heat a saucepan on medium heat and melt butter.
Add some flour to form a roux like wet sand.
Reduce the heat and pour in chicken broth and whisk constantly.
Once you reach your desired thicken, add onion powder and turn off the heat.
Season with Salt and Pepper.
Add fries in a serving bowl, sprinkle cheese curds and pour hot gravy over the top.
Serve while it's hot.
Note: You can also use sweet potatoes fries instead of potatoes fries.
Fried Cheese Curds
Fried cheese curds are delicious and easy to make deep-fried snacks. This dish is heaven on earth for cheese lovers. Whether a game day or get together, fried curd is a perfect snack to make. Grab some fresh cheese curds, fry it and enjoy.
Ingredients
Oil for frying
Milk ¼ Cups
All-purpose 1 Cup
Beer ¾ Cup
Salt ½ Teaspoon
Eggs 2
Cheese Curds 2 pounds
Instructions:
Heat a deep fryer to 375 degrees and add oil.
Take a large bowl and add milk, flour, beer, salt and egg and whisk to form a thin batter.
Place 10 to 12 pieces of cheese curds into the batter and stir.
Remove the cheese curds from the batter using wire strainer.
Shake a bit to remove excess batter.
Fry coated cheese curds until golden brown.
Drain on paper towel to remove excess oil.
Serve hot and enjoy!
Baked Cheese Curds
Everyone loves fried cheese curds, but there are a lot of people who also like to stay miles away from calories. Baked Cheese Curds is the solution; they have the same flavor of deep-fried cheese curds. Here's the recipe for Baked Cheese Curds, give it a try, and you will love it.
Ingredients:
Eggs 2
Cheese curds 2 Cups
Parmesan 1 Cup, finely grated
Salt and Black Pepper to taste
Onion Powder 1 Teaspoon
Italian seasoning 1 Teaspoon
Instructions:
Preheat the oven to 175 degree Celsius.
Take a bowl, beat the eggs and add the cheese curds.
Mix them well so that the cheese curd is thoroughly coated.
In a Zip bag, add parmesan, onion powder, Italian seasoning, salt, and pepper and mix them well.
Slowly add cheese curds into the mixture.
When cheese curds are evenly mixed, place them into a baking sheet.
Bake for about 5 minutes until the cheese curds start melting.
Serve immediately.
If you have experimented with these little joys and think that you might have a treasure trove for the taste buds, share with us in the comment below.
The following two tabs change content below.
Neha Kava is a National Registered Dietitian, Certified Sports Nutritionist in India. She specializes ins Clinical Nutrition, weight management. She likes to spread awareness and educate her readers about health, nutrition, fitness, mental health, sexual health and diet tips for holistic health. You can connect with her on info@nutrichoice4u.com Or hethhealthhome@gmail.com
Latest posts by RD Neha Kava (see all)